Don Tomas Clasico Robusto Cigar Review
Don Tomas Clasico Robusto Cigar Review

Size: 5 x 50
Wrapper:  Honduran
Binder and Filler: Honduras, Nicaragua
Strength: Medium
Price: 
$152.99 - $222.99

only at BuyDiscountCigars.com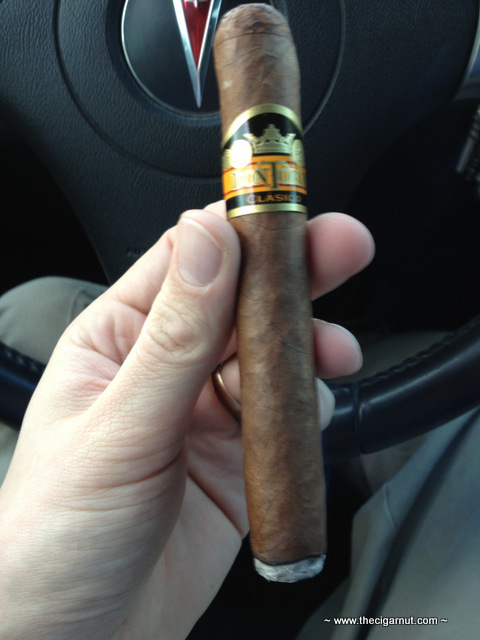 Behind The Stick:
As some of you already know - I am a fan of most of the products thatGeneral Cigars has put out - especially in the past couple of years.When you are trying to compare the 'Big Dogs' - General cigar is easilyone of those companies where if you want a special, rare or specifictobacco, they got it. Word on the street has it that their tobaccovaults hold one of the largest collections of all manufacturers andblenders in the industry - a feat that is not easily accomplished. Addto this that General seemed to be picking up new brands and blends -this is not going to change any time soon. Now after that quick recap,the Don Tomas brand has been around since the 1970's but after the bigcigar boom during the late 1990's, General decided that a re blendingwas due - one of these reblendings is what we have today - the Don TomasClasico!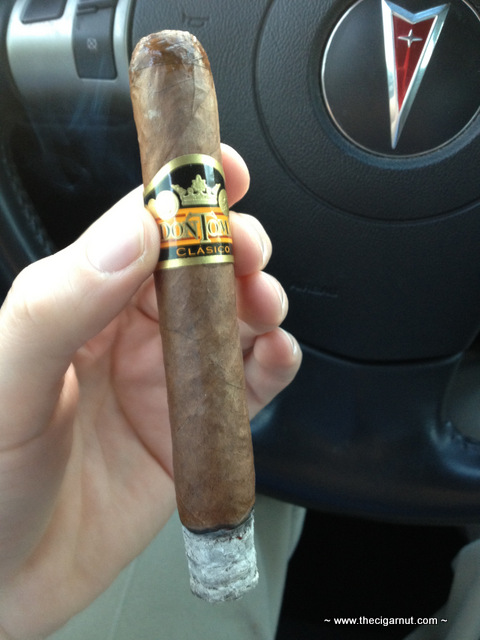 Construction:
A little more firm than the rest of the line, the reddish brown hue fromthe Clasico wrapper easily gives the appearance of a much moreexpensive cigar. No - this is not a super ultra premium luxury cigar,but it is in appearance but at a fraction of the price, what do youexpect? A well placed double cap, little to no veins and evenly packedfrom head to foot. The cigar burned evenly and slow with this black,thin mascara line that was next to mesmerizing. All in all I am veryhappy so far!
Flavor:
Right from the start this cigar knows what it wants to deliver and doesso with no bells, whistles or any pomp and circumstance. A solid yetenjoyable sweet tobacco undertone was obvious from the start, a wood andsemi-spicey backbone giving subtle variations. From time to time Inoticed a hint of vanilla or caramel alongside a quick snap of pepperbut it never 'hung around' long enough for it to really become adominant flavor. While not the most dynamic, the flavors are rich andvery enjoyable.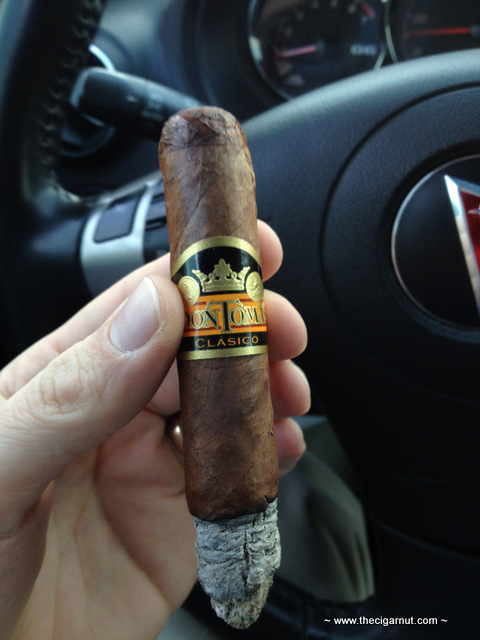 Overall:
Lots of the time there are moments where you just have to say "I want acigar that is priced right, easy to come by and has a flavor profile Ican bet on". The Don Tomas Clasico is one of those cigars - they willnot break the pocket book but are good enough to put into your regularrotation. I personally find myself gravitating towards them when I amworking in the garage, on the boat with friends or if I have a buddycome through who wants to 'try' a cigar of mine. I cannot reinforce thefact enough - finding an enjoyable 'every day cigar' can be even morefrustrating than finding that 'super expensive rush of a cigar' and whenyou find it - you stock up. To me the Don Tomas is that cigar - if youare looking for consistency, great flavors and a price that only BuyDiscount Cigars can offer - you found your smoke!
Every Cigar Has A Story, Every Smoke A Memory
Customer Reviews





(0.00)

stars out of 5
(Only registered customers can rate)