Partagas Black Review
Partagas Black

Size: 5 1/4? x 54 (Clasico)
Wrapper: Sun Grown Connecticut Broadleaf
Binder and Filler: Nicaraguan Ligero and Dominican Piloto Cubano Ligero
Strength: Full
Price: Under $4.00 a stick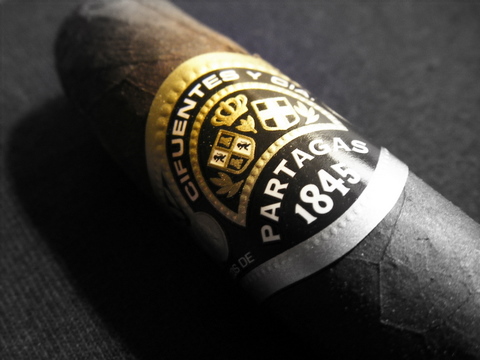 Behind the Stick:
The history behind this smoke and the reason for the extra dark color are just part of the appeal to this cigar. The Black Label was created by master cigar blender Daniel Nunez, who worked for over a decade to perfect the Medio Tempo technique for cigar wrappers. Within this technique, one would keep some of the leaves on the stalk longer than normal thus pushing more nutrients into the leaves and creating more flavor. Even-though the wrapper leaves are Connecticut Broadleaf, the darker color, thicker feel and richer flavor profile are created by this perfected skill of extra time on the stalk - more love from the Sun. The blend is accentuated by using Nicaraguan Ligero and Dominican Piloto Cubano Ligero for the binder and filler.
Construction:
How can you not to fall for these cigars? I have to be honest, that is one of the main reasons why I picked them up in the first place - they just look great. Well packed from head to mid-section, the foot seemed to be a little more spongy but honestly nothing I would be worried about for it rebounded instantly. The burn started off a little off center, but within the first half inch corrected itself and never needed a touch up. When you are using Ligero, the thicker and darker leaf takes a bit more heat to combust and the oils cause it to burn a bit slower than viso or seco leaves. All in all - fantastic!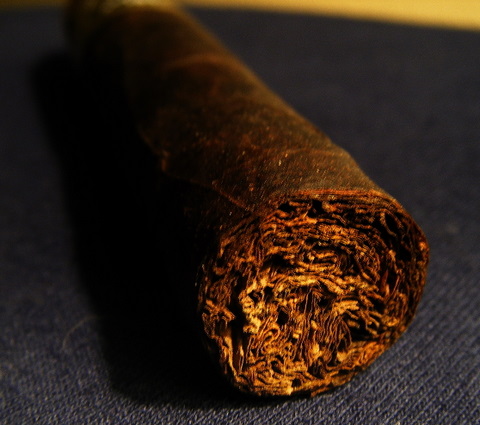 Flavor:
Just as you would expect from cigar this color - the flavor profile was very dark to start, but did surprise me with just enough spice in the first 1/4 of an inch to ensure I didn't write it off as 'just another dark cigar'. Once the cigar warmed up, a foreground appearance of wood and earth appeared with this subtle sweet undertone. This sweetness, while remaining in the background, slowly built up - giving the transition point around the mid way mark to a more coffee and chocolate combination, the wood and earth notes ebbing in and out till the end of this cigars life.
Overall:
If you are a fan of those dark, full body cigars than there is no denying that this cigar is right up your alley! While the dark aesthetics of this cigar may cause some to shy away, the chocolate and coffee notes are an excellent offset to the wood and earth baseline of the cigar. While the complexity of this cigar may not be as deep as some of the other Partags cigars - when it comes down to the price it is hard to find something that delivers this well and then add to that a price that only BuyDiscountCigars.com can offer and a box is just the start!
Every Cigar Has A Story, Every Smoke A Memory
Customer Reviews





(0.00)

stars out of 5
(Only registered customers can rate)