Bahama Mamas Filtered Cigars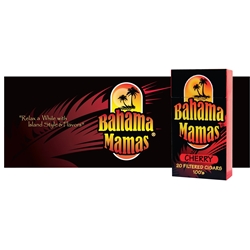 This smoke is jammin' with flavor! Bahama Mamas filtered cigars are made with a similar blend of flavors like the original Havana Honeys line.

From the manufacturer:

FILTERED 100s CIGARS IN 20-COUNT FLIP-TOP BOXES
Premium quality and flavor at an affordable price.
6 special tastes of Island Style & Flavor.
Slow air cured tobaccos in a smooth cigar blend.
For adult cigar smokers looking for the perfect balance of cigar taste and authentic flavor to relax with.