Smokin Joes Filtered Cigars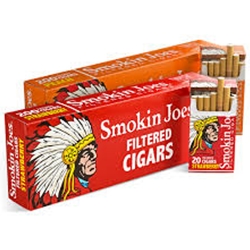 Smokin Joes Filtered Cigars are a high quality Native-American tobacco product. From the manufacturer:
"The Perfect Everyday Smoke – Smokin Joes® Filtered Cigars are made from the finest cigar tobacco with a smooth flavor. This small pack makes it convenient to carry for that perfect everyday smoke...Available only in 100's. Find your favorite!"
Out of stock but call us to be sure
Out of stock but call us to be sure
Out of stock but call us to be sure