Caldwell Cigars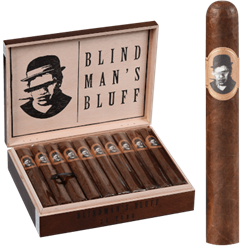 "We're not a brand. We're a movement."
Caldwell Cigar Company is one of the hottest boutique brands in the industry right now. Robert Caldwell has been a nonstop creative force since entering the cigar industry in 2008. Always an avid smoker, Caldwell found himself in the industry through his love of cigars, as well as a bit of fate. In 2014 Caldwell founded Caldwell Cigar Company and Down&Back Distribution and proceeded to create a portfolio of very special brands and collaborations with big names like Aj Fernandez and David Boothe.
Caldwell acquires rare and exotic vintage tobaccos and blends them with a master's touch to produce superb quality sticks. With strict quality control standards and limited quantities with each run, Robert Caldwell ensures only the finest when it comes to Caldwell handmades.
Buy your premium small-batch Caldwell Cigars with Buy Discount Cigars today online or by phone! You'll get fresh cigars, wallet-friendly prices, and amazing customer service!