Roxwell Pipe Tobacco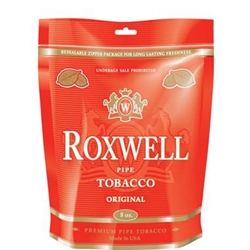 Choose finely crafted pipe tobacco blends from Roxwell and get ready for a superior smoking experience. Natural flavors and smooth tastes of Roxwell tobacco are for those who value sophisticated smoking mixed with immense pleasure and enduring delight. Selected from the popular tobacco-growing regions, the ingredients in these products can be your most appropriate choice.
Buy Roxwell Menthol, Roxwell Original and Roxwell Smooth pipe tobacco 16 oz packs at great prices. We offer the best online deals for only authentic pipe tobaccos and cigars.
Roxwell Pipe Tobacco
is perfect for enhancing and improving nearly every blend you can think of. Enjoy a awesome combination of natural flavors and a smooth tobacco taste. A blend of high quality tobacco, expertly selected from the best regions, cured and blended by artisans to provide a sensory delight. Outstanding Quality, Superior Price, Right Choice.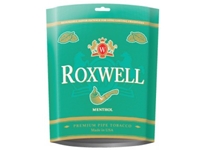 Out of stock but call us to be sure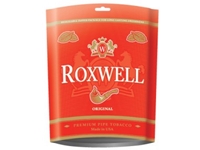 Out of stock but call us to be sure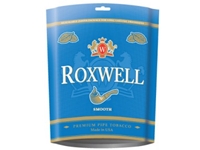 Out of stock but call us to be sure