Game Cigarillos by Garcia y Vega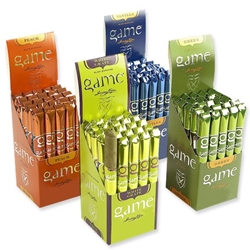 Talk about a Game-changer!
Garcia y Vega has been a legend in the value-cigar market since 1882.They created the Game series with a passion for today's cigar smoker's preferences in mind.
These unique cigars manufactured by Garcia Y Vega offer a strong profile and medium-bodied, flavorful taste. Game cigars contain fillers from three different countries, all neatly wrapped in candela and Sumatra natural leaf wrappers. Imported from the Dominican Republic, the flavored tobaccos have become one of the most reputable manufacturers of cigars available on the market. Each of these Game cigarillos is sealed in "Foil Fresh" packing for maximum freshness. This smoke can be enjoyed by the experienced smoker or someone just branching out into the cigar world.
Order any of the variety of exciting flavors online today that BuyDiscountCigars offers and you'll be blown away by our amazing customer service, fast shipping times, and fresh products offered at amazing low-prices anyone can get behind!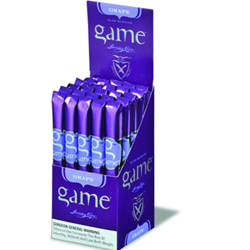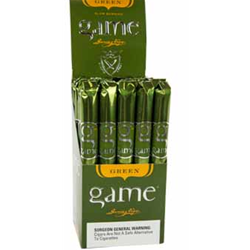 Out of stock but call us to be sure