Murano Filtered Cigars
Economic and Exquisite Smoking with Murano Filtered Cigars
Give your taste buds the privilege of fine tasting tobacco without going out of your budget. Murano Filtered Cigars owes its fame to its carefully chosen and blended flavors as well as the strategically decided price tags. Enjoy Murano Full Flavor Filtered Cigars and you will never need to switch to anything else.
For a cool long-lasting taste, prefer Murano Menthol Filtered Cigars. We offer you the variety as well as the advantage of paying discounted prices. Don't miss the offer to regret later.


Murano Filtered Cigars
are made right here in the United States. When price is a concern and flavor is a must Murano Filtered cigars are the perfect solution. Our customers really enjoy both the superior blend of tobacco and their great savings with these cigars. One reviewer wrote:
"If I were blind folded I could not tell the difference between Marlboro light and and Murano light. And the money I save is incredible."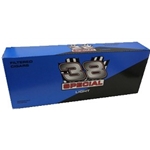 Murano Full Flavor Filtered Cigars
Out of stock but call us to be sure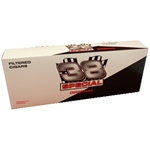 Murano Light Filtered Cigars
Out of stock but call us to be sure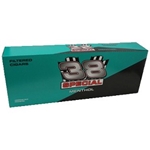 Murano Menthol Filtered Cigars
Out of stock but call us to be sure