Drew Estate Cigars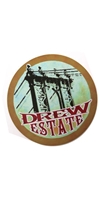 Drew Estate is now one of the most popular cigar manufacturers in the world, thanks to the tireless efforts of its founder, Jonathan Drew, and a host of others.
They produce several lines of cigars in their 96,000 square foot facility in Nicaragua.
Buy Drew Estate cigars online at the lowest prices on the internet here at BuyDiscountCigars.com!